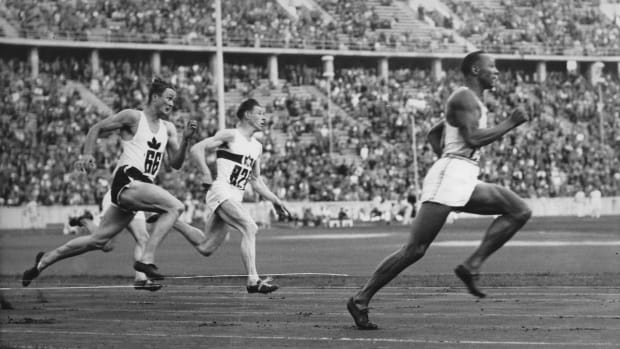 Jesse Owens was an American track and field star. He won 4 gold medals and set 2 Olympic records in the 1936 Olympic Games. Remarkable, as he was an African American competing in Nazi Germany. 
Jesse was born in 1913 in Alabama. His parents were poor sharecroppers. Jesse picked cotton and rarely attended school until his family moved to Cleveland, Ohio when he was 9.
Jesse always enjoyed running. His talent was noticed by a teacher/coach while he was in junior high. Jesse joined the track team and set records in junior high and high school with help from his coach. 
Notably, he tied one world record and set 3 world records within 45 minutes while competing for Ohio State at a Big Ten meet in MI. Jesse tied the world record for the 100-yard dash, then set world records for the 220-yard dash, 220-yard low hurdles and the long jump. 
At the Olympic Games Jesse won the 100-meter run (Olympic record), the 200-meter run (world record), the long jump, and the 4 x 100-meter relay.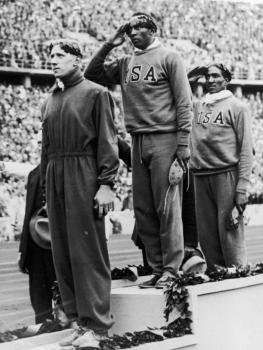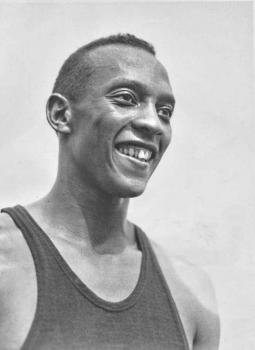 Did You Know?
Jesse's full name was James Cleveland (J.C.) Owens. His nickname in college was "the Buckeye Bullet".
Jesse set 7 world records during his career.
While in high school Jesse met a girl named Ruth who caught his eye. Years later they married and had 3 children together.
Jesse promoted fair play, clean living, and patriotism throughout his life.
Plans are underway for Jesse Owens Olympic Oak Park in Cleveland. Featured is a tree genetically identical to the trees given to him in Germany after he won the gold medals.
 
Check These Out! Websites