James Van Der Zee was born on June 29, 1886 in Lenox, Massachusetts. He was one of the most famous photographers of the Harlem Renaissance and had no formal training in photography. He acquired his first camera after answering an advertisement when he was in the 5th grade. He taught himself how to operate the camera and it became his hobby. He worked various odd jobs until 1914 when he got a job as an assistant photographer. With his financial success, he realized that he could make a better living if he opened his own studio.
In 1917, Van Der Zee and his second wife Gaynella Greenlee opened the Guarantee Photo Studio (later G.G.G. Photo Studio) in Harlem. Greenlee ran the operations of the studio and Van Der Zee was the photographer. The subjects of Van Der Zee's photos captured the dignity of black lives in Harlem. His portrait work included families, soldiers, and social and athletic clubs.
Interest in Van Der Zee's work increased with the rise of the Harlem Renaissance. He became the official photographer for the Black Nationalist leader, Marcus Garvey, and several members of the Universal Negro Improvement Association (UNIA). Although Van Der Zee photographed notable figures such as Bill Robinson and W.E.B. DuBois, he made sure that he was available to everyone in the community.
With the Stock Market Crash of 1929 and the Great Depression, people were not able to afford to get their portraits taken. The Van Der Zees moved to a smaller studio and were eventually reduced to taking passport photos. By the 1960s, the Van Der Zees were living in poverty. Cameras were becoming more accessible to the masses and the style of photography was shifting from formal portraiture to casual snapshots.
It was not until the Metropolitan Museum of Art in New York hosted an exhibition in 1969 called "Harlem on my Mind" that Van Der Zee gained popularity again. In his later years, he was commissioned to take portraits of famous celebrities such as Muhammad Ali and Jean-Michel Basquiat. He passed away on May 14, 1984.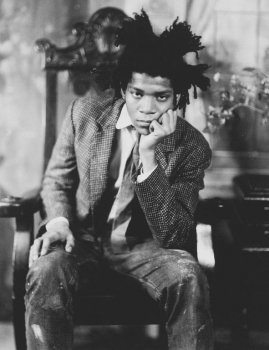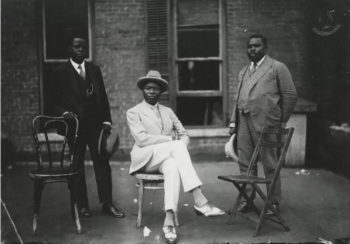 Did You Know?
James Van Der Zee's nickname was "picture-takin' man".
In 1981, Van Der Dee sued the Studio Museum of Harlem because he wanted possession of 125,000 of his negatives and his prints.
He was married three times and had two children.
He was given an honorary degree from Howard University.
Check These Out! Websites