About the Board of Trustees
A board of seven members or Trustees appointed by the Board of Education of the Euclid City School District governs the Euclid Public Library for a term of seven years. Trustees are critical to the library's daily operations and are considered advocates for the Library and the Euclid community.
In addition to implementing policies for the Library, Trustees assist leadership in establishing a vision for the future and evaluating the effectiveness of the library. As a member of the Board, Trustees oversee but are not limited to the appropriation and budgeting of funds; the establishment and maintenance of libraries and library services; the acquisition, improvement, maintenance, insurance, use, and disposition of properties; the hiring, compensation, and responsibilities of, and the personnel practices concerning librarians and other employees; the selection, collection, lending and disposition of books and other library materials; and the acceptance of gifts.
The policies administered by the Board remain in effect until updated or changed by further action of the Board and is administered by the library staff.
The Euclid Public Library Board of Trustees meets on the third Tuesday of the month for its Committee Meeting beginning at 6:00 PM, and the Regular Board Meeting will immediately follow.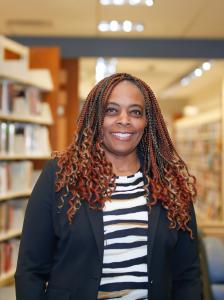 Carmen Epps
 ​President, Board of Trustees
Carmen is no stranger to the Euclid Public Library as she served as an EPL Foundation Trustee until her appointment to the Board. She has also served as the Vice President of the Euclid Hunger Center Board of Trustees. Epps is currently a Sr. Compliance Strategist for FinTech companies. She brings to the Board here her extensive knowledge of Federal, State and Local compliance regulations and Banking & Insurance industry expertise and experience. 
August 31, 2030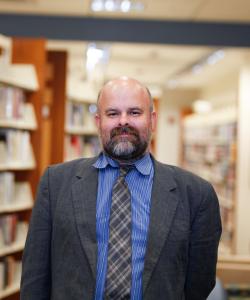 Allen C. Hufford
Vice President, Board of Trustees
Allen currently resides in Euclid with his wife Nicole and son. He is a lawyer in the field of bankruptcy, divorce and criminal law at the Law Offices of Allen C. Hufford in Euclid. In his free time, Mr. Hufford enjoys gardening, practicing mock trials, cooking and reading. His favorite all-time book is A Prayer for Owen Meany by John Irving.
August 31, 2024
Ray Ford 
Secretary, Board of Trustees
Ray resides in Euclid, where he is an English teacher at Euclid Middle School. Prior to his teaching career, he was a Young Adult Associate at the Euclid Public Library for six years. Ray is a music enthusiast and avid vinyl record collector, loves the movie theater experience, and loves everything associated with the Christmas holiday season. His favorite book is Native Son by Richard Wright.
August 31, 2029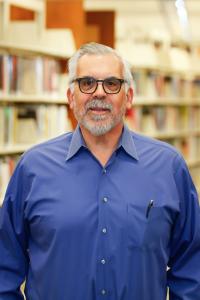 Frank Barberio
Frank currently resides in Euclid with his wife Deborah. He works as a technical expert for the Social Security Administration. He enjoys ballroom dancing and playing handball. His favorite all-time book is Animal Farm by George Orwell.
August 31, 2026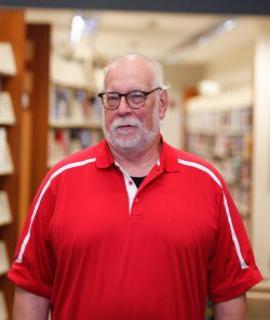 Larry Cielec
Larry resides in Euclid and has worked for Bridgestone Firestone Tires prior to his retirement. He is an avid reader. Since retirement, he has become a certified barbecue judge by the Kansas City Barbecue Society. He has also taken beer-serving and education courses through the Cicerone Organization, with the goal of one day getting a master certification. He is also slowly reading his way through the Great America Read List found at pbs.org/greatamericanread.
August 31, 2027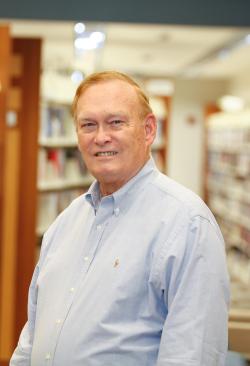 Jerry McPherson
Jerry has resided in Euclid for more than 40 years with wife, Denise and children Matthew and Megan. Jerry is retired but now works for his wife, a wedding planner, at McPherson Events and Design. He enjoys working on model boats, planes and trains during the winter and gardening in the summer. His favorite all-time book is Rascal by Sterling North. His favorite magazine is "Gardens Illustrated" from England.
August 31, 2025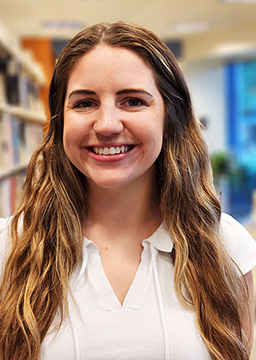 Julie Kolling
Julie resides in Euclid with her husband, Erich, and son, Carter. She has been coming to Euclid Library her whole life and loves that now she gets to see the joy of bringing her own child into the library. She works for Baker Hostetler as a Legal Process Engineer with a focus on data breach. She also has her real estate license which she enjoys doing on the side. Julie is a member of two book clubs and delights in the genre of memoirs the most. Her favorite book is Tuesdays with Morrie by Mitch Albom.
August 31, 2030