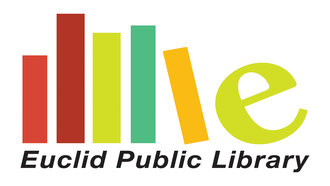 The Euclid Public Library Board of Trustees welcomed two new members on Tuesday, September 15, 2020, bringing the board back to full strength.
New members Janeen Copic (Euclid) and Jeremiah Swetel (Euclid), bring diverse public and private sector experience to the seven-member board. Both members were appointed by the Euclid Board of Education in August, after a comprehensive application and interview process led by Euclid Board of Education President, Donna Sudar.
"We are delighted to welcome Trustees Janeen Copic and Jeremiah Swetel to the library board," stated EPL Board President, David Carlson. "Both have unique backgrounds that will only contribute to the library's growth and expansion in the wake of this transitional period in our 85 years of service."
Janeen Copic holds more than twenty years of experience working for a large corporation, accomplishing long-term goals in a team dynamic. Copic is familiar with legal research and planning and was a licensed insurance agent for twenty plus years. The avid reader is a staunch supporter of the First Amendment and brings strong fundraising skills to the library.
Jeremiah Swetel joins the board with several years of community outreach and board experience, including the Shore Cultural Centre Board of Trustees. Swetel served as the Cleveland Public Library Chief Operations Officer and participated in past construction projects. Currently, Jeremiah works for Cleveland State University. Swetel explained that he would like to serve an institution that does so much for the community and make sure Euclid Public Library is available for future generations.
Board appointments will conclude on August 31, 2023, and August 31, 2027, respectively.